Breitmeyer Cushman PLLC is a full service domestic and family law firm with two locations in Southeast Michigan.  We are experienced in handling complex divorce matters involving closely-held businesses, separate property issues, child custody and spousal support disputes.  In addition, we handle other family matters such as prenuptial preparation and enforcement, paternity, probate, estate planning and trust administration we well as the attendant real estate and business transactions.

– DB Top Lawyers –

– Detroit Metropolitan Bar Association –

– AAML –

– Super Lawyers –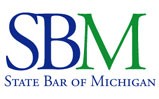 – Character and Fitness Committee –

– Best Lawyers –
•
REQUEST A CONSULTATION

•

Fill out the form below to request a consultation.
OUR ATTORNEYS